St Mellion
---
St Mellion
St. Mellion is a golf course in an Area of Outstanding Natural Beauty. Permission was only given to us to build here because of the unique 'sense of place' we intended to establish.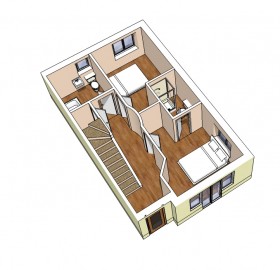 Integral to the development was to recreate a Cornish village environment, but instead of damp, draughty and dusty old cottages we have light, energy-efficient houses. The houses are so well insulated that they are heated only by log burners, which also heat the water. Golf buggies and cycling are the main ways of travelling around within the village and surrounding grounds.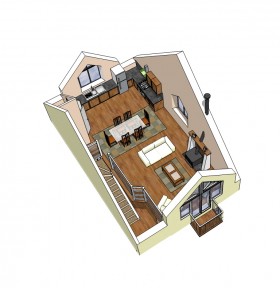 One of the advantages of building around a golf course was that the communal areas are managed and residents can use all the on-site facilities. Barbecue spaces and play areas were added to the amenities on-site and created focal points for socialising. The absence of traffic allowed the landscaping to better complement, and utilise, the network of tracks and lanes in the surrounding countryside.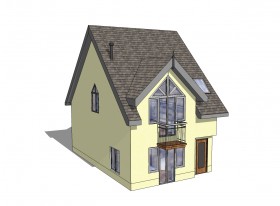 Another important element to the design and layout was to provide an exciting living space that had the surprise and delight of little villages, where people stop and talk to each other, where there are sunny spaces to sit and watch the world go by, and where cars are excluded; as you would find in many small Cornish seaside villages.